BUYERS CENTRAL
Manage your real estate acquisitions on
mdaicreal.com platform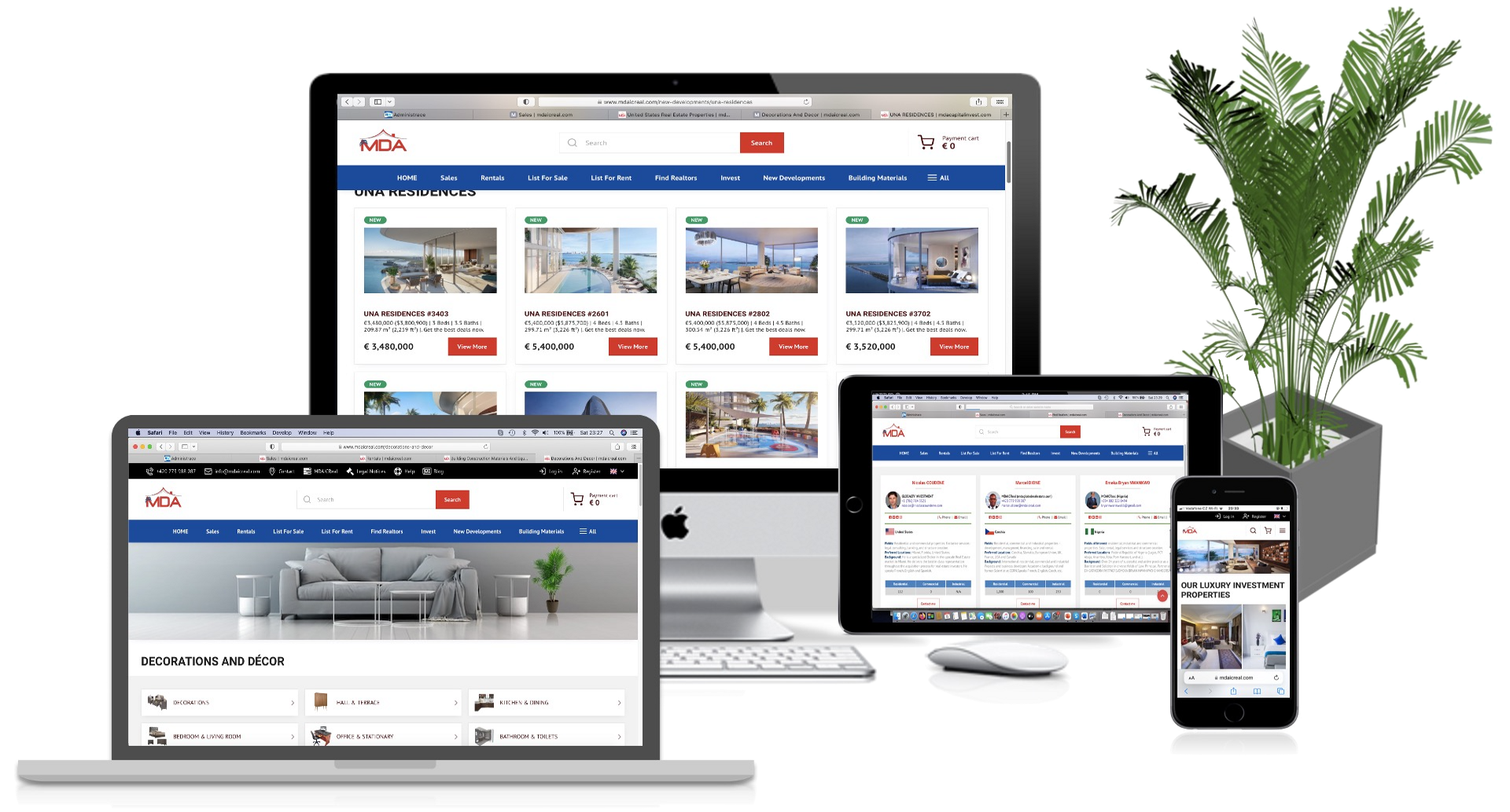 Our experts and agents guarantee you the best market coverage – your request will be automatically treated through our worldwide representative offices that will provide to you more opportunities than any other real estate company or agent can offer. Fast moving and dynamic, as indicated by the company name, Millennium Development Action (MDA). We do not waste time, because time, quality, action and precision are for us the most important factors in the industry. Our vision is to lead with all the information you need to satisfactorily achieve your goals within the shortest period of time and enjoy all the benefits offered by the industry.
When you want o buy a property, please contact us. Our international real estate experts and agents are always at your services to  assist you buy the most adequate property (locally or in the international market) under the best conditions  possible that fit your needs, by carrying out the following advanced services wihtout delay and in due time:
Provide guidance and assist our Buyer in purchasing property for the right price under the best terms;

Determine buyer's needs and financials abilities to propose solutions that suit them;

Intermediate negotiation processes, consult buyer on market conditions, prices, mortgages, legal requirements and related matters, ensuring a fair and honest dealing;

Perform comparative market analysis to estimate properties' value;

Display and market real property to possible buyers;

Prepare necessary paperwork (purchase contracts, and closing statements, etc);

Manage property auctions or exchanges; and

Maintain and update listings of available properties.
At your request, MDAICReal may assist you for the reconstruction and upgrading of your property from redesign to engineering, procurement and construction (EPC). MDACIreal will arrange you additional mortgage with the most favourable conditions from its international instituional lenders for the reconstruction and upgrading of your old or newly acquired and purchased property.
AGENTS, BROKERS AND REALTORS 

What's the Difference in their specializations, tasks and responsibilities?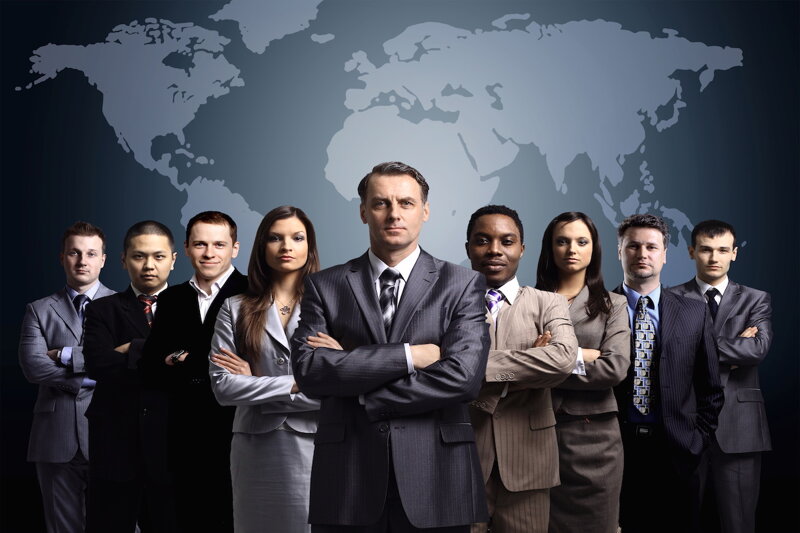 Real Estate Agents
Whether you want to buy, sell, or rent your property (residential, commercial or industrial), you'll want some help. Contracting a real estate agent aka real estate broker or realtor (based on their specializations) is the best idea to save you money, time and anxiety or stress because:
they have the right expertise to sell or rent,
the have turbocharged searching power 
they have a bullish negotiating chops
they have a large connection of buyers
they adhere to a strict code of ethics
A real estate agent is a licensed professional who represents buyers and sellers throughout the entire real estate transaction process. Agents gather market data, manage legal documents, negotiate and facilitate real estate deals so a sale can take place.
Listing Agent / Seller's Agent

A Listing Agent is simply the Seller's Agent. Listing Agents represents clients who wish to sell their homes. Their sole purpose is to protect their clients' best interests and negotiate the best price for the seller in the shortest amount of time. How good listing agents help sellers:

Price homes based on a comparative market analysis of homes sold in the area with similar features.
Advertise listings on the Multiple Listings Service (MLS) database and other real estate advertising venues.
Design effective marketing plans.
Provide staging tips to appeal to buyers and recommend upgrades that increase home value.
Arrange showings and open houses
Connect sellers with contractors and professional contacts.
Negotiate with buyers' agents to protect seller's interests such as recommending escalation clauses and appraisal guarantees.
Offer viable solutions when problems arise.

Buyer's Agent

Buyer's agents, on the other hand, represent buyers and protect their interests by helping clients find the exact residential, commercial and industrial properties that hit their wish lists. The Buyer's Agent i also committed to skillfully negotiate offers to win bidding wars in a competitive market and get the best deals. Many buyer's agents have the Accredited Buyers' Representative Designation issued by MDAICReal Global Real Estate Platform. The main tasks and responsibility of a buyer's agent include but not limited to:

cooperating with listing agents (e.g. the listing agent of MDAICReal Global Real Estate Platform mdaglobalrealestate.com).
finding a property for the client whether it be on market or off-market.
helping the clints to negotiate the best terms and contingencies.
helping them win the property that best meet the needs and requirements of the clients in the highly competitive market.

Dual Agent

A Dual Agent or Dual Agency is a Real Estate Agent or Agency, representing both the buyer and seller. Transaction brokers might represent both parties but not in a fiduciary capacity. Dual Agents and Agencies can be considered a conflict of interest and are illegal in some country, including eight states in the US. But even these states sometimes allow doubling up according to the National Association of Realtors, because this exceptional case shows that Dual Agent has experience working on the buy-side and the sales-side. According to Biedenharn Dual Agents, can navigate that bridge and know what a seller is looking for, and help clients understand what the other side is going through. Other potential benefits of dual agents and agencies are:

Communication between buyer and seller is strengthened since there's only one primary contact.
A buyer's agent has access to more details about a property than an agent working solely from the seller's side.
Dual agents sometimes accept reduced commissions which saves sellers money.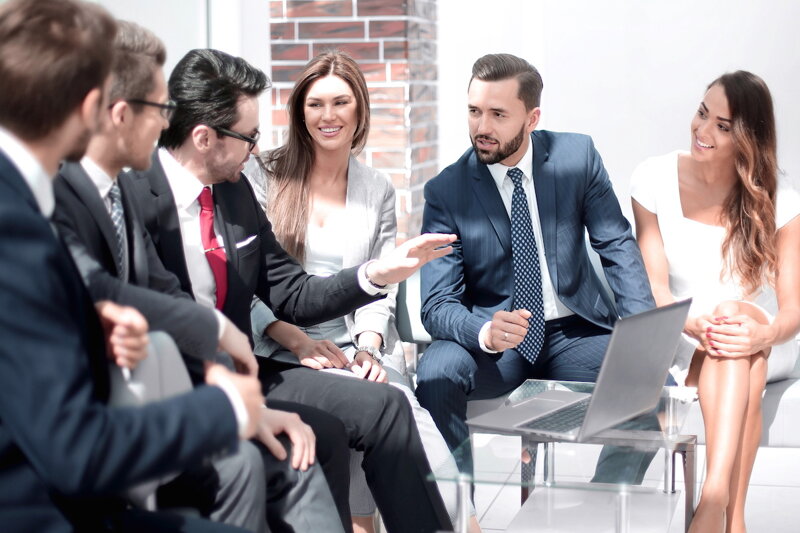 Realtors
A Realtor is quite similar to a real estate agent, selling residential, commercial and industrial properties, including lands and islands. Realtors are typically licensed real estate agents and professionals who are official members of the National Association of Real Estate Boards like MDAICReal Global Real Estate Platform, ensuring that all its real estate professional abide by its Code of Ethics and Standards of Practice designed to serve the best interests of their clients.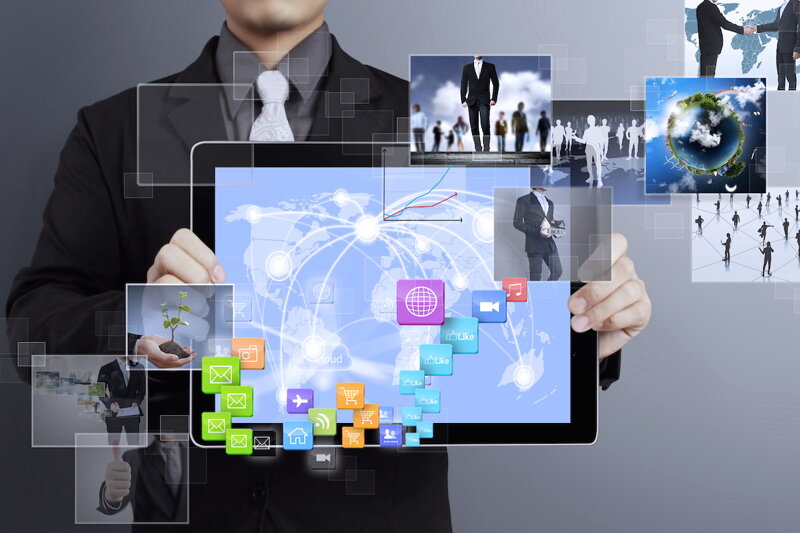 Real Estate Brokers
A real Estate Brokers are experienced real estate agents who take their licensure to the next level of training, pass an examination, and apply for their broker's license. Real estate brokers can manage sales agents or open their own brokerage agency. They are held to a higher standard to handle more complex legal and industry questions.
Managing brokers receive a percentage of agent real estate commission. The seller typically pays the commission on the sale of their home (typically around 4% of the sale cost, depending on each country Real Estate Laws) to their listing agent (also called the seller's agent). That then gets split with the buyer's agent, usually in half. The listing agent will also pay the broker out of their remaining commission amount, sometimes up to half after paying the buyer's agent.